Welcome To Ancaster Family Eyecare
Providing Exceptional Eye Care to Ancaster and it's surrounding areas
Welcome To Ancaster Family Eyecare
Providing Exceptional Eye Care to Ancaster and it's surrounding areas
Seeing Is Vital to the Quality of Your Life
Eyes are important indicators of overall health, and comprehensive eye care goes beyond a prescription for glasses or contact lenses. At Ancaster Family Eyecare, we take the time to get to know you, your eye care history, and your vision needs. Our Ancaster, ON optometrists provide the expert care, advice, options, and follow up you need whether you are a new patient or an existing one.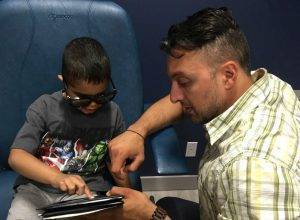 Our team of eye doctors and eye care staff are here to care for all of your vision needs. We handle everything from adult and children's eye exams and hard-to-fit contact lenses to eye emergencies, treatment of eye diseases and co-management of eye surgery such as LASIK. Come Visit us at Ancaster Eye Clinic Today!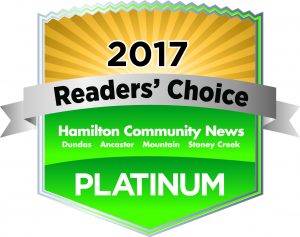 Ancaster Family Eyecare serves the wider Ancaster area of Hamilton and Brantford ― schedule an appointment with our talented and dedicated staff today.
Great, knowledgeable staff! The team at Ancaster Family Eyecare goes the extra mile to ensure all your needs are met and questions are answered. The team is welcoming and friendly. The doctors are thorough and took the time to understand and address all my concerns during the exam. They also have an excellent selection of frames!
- Ruby B.
I enjoyed my experience at Ancaster Family Eyecare very much! Starting with the attentive and enthusiastic staff to my appointment with Dr Maharaj. She spent time to understand my concerns and was very thorough. They also have a stylish selection of the latest frames, definitely deserve a 5 star rating.
- Remy B.
Great knowledgeable staff. Excellent with children. I took my 6 month old baby here and I was very impressed with the eye exam that she received. I highly recommend this clinic.
- Emma W.
Our family of 4 had their exams done here, and it was a great experience. They were excellent with children and made it a fun visit for them. Dr. Singh took the time to explain the aspects of the exams in detail, and really improved my prescription. The selection of frames was excellent!
- Kevin M.
Great selection of glasses and very friendly staff!!
- Ashok P.
I brought my three kids here- including my 16 month old and Dr. Singh was so kind and patient with them. He answered all of their questions and made the visit fun for them. He has all the latest technology to do a folk exam and not just an eye test. I will recommend him to all of my family and friends!
- Amanda L.
My whole family has had eye exams at Ancaster Family Eyecare and the doctors were fantastic. The staff is awesome as well. I would recommend this clinic to everyone.
- Beth
Our Optometrist's Answer Your Eyecare Questions:
Am I able to wear contact lenses?
Most patients are able to wear contact lenses as long as they are evaluated and fit properly by one of our doctors. Contacts are a medical device and a proper fit and evaluation is critical to ensure your eye health is not affected by contact lens wear.
A doctor of optometry is the best source for this type of evaluation. Contacts can now correct nearsightedness, farsightedness, astigmatism and can even come in a bifocal/multifocal prescription!
For success with contact lenses the patient needs to be motivated to wear contacts. At our office, we offer an extensive training and fitting program with contact lenses to ensure the patient is given all the tools needed to succeed!
Schedule Your Appointment Today
Jan 10, 2018
It's that time of year again. January is National Glaucoma Awareness Month, a time set aside each year to create awareness about this...
Monday: 10:00 AM - 6:00 PM

Tuesday: 12:00 PM - 8:00 PM

Wednesday: 10:00 AM - 6:00 PM

Thursday: 11:00 AM - 7:00 PM

Friday: 10:00 AM - 3:00 PM

Saturday: 10:00 AM - 3:00 PM

Sunday:

Closed
Special Office Hours:
2019-01-01:

Closed

2018-12-26:

Closed

2018-12-25:

Closed

2018-10-08:

Closed

2018-10-06:

Closed

2018-09-03:

Closed

2018-09-01:

Closed

2018-08-06:

Closed

2018-08-04:

Closed

2018-07-02:

Closed

2018-06-30:

Closed

2018-05-21:

Closed

2018-05-19:

Closed

2018-03-31:

Closed

2018-03-30:

Closed

2018-02-19:

Closed

2018-02-17:

Closed