Welcome To Ancaster Family Eyecare
Providing Exceptional Eye Care to Ancaster and it's surrounding areas
Welcome To Ancaster Family Eyecare
Providing Exceptional Eye Care to Ancaster and it's surrounding areas
Seeing Is Vital to the Quality of Your Life
Eyes are important indicators of overall health, and comprehensive eye care goes beyond a prescription for glasses or contact lenses. At Ancaster Family Eyecare, we take the time to get to know you, your eye care history, and your vision needs. Our Ancaster, ON optometrists provide the expert care, advice, options, and follow up you need whether you are a new patient or an existing one.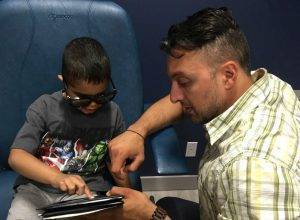 Our team of eye doctors and eye care staff are here to care for all of your vision needs. We handle everything from adult and children's eye exams and hard-to-fit contact lenses to eye emergencies, treatment of eye diseases and co-management of eye surgery such as LASIK. Come Visit us at Ancaster Eye Clinic Today!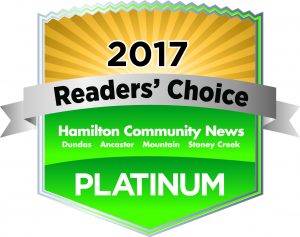 Ancaster Family Eyecare serves the wider Ancaster area of Hamilton and Brantford ― schedule an appointment with our talented and dedicated staff today.
Our Optometrist's Answer Your Eyecare Questions:
Am I able to wear contact lenses?
Most patients are able to wear contact lenses as long as they are evaluated and fit properly by one of our doctors. Contacts are a medical device and a proper fit and evaluation is critical to ensure your eye health is not affected by contact lens wear.
A doctor of optometry is the best source for this type of evaluation. Contacts can now correct nearsightedness, farsightedness, astigmatism and can even come in a bifocal/multifocal prescription!
For success with contact lenses the patient needs to be motivated to wear contacts. At our office, we offer an extensive training and fitting program with contact lenses to ensure the patient is given all the tools needed to succeed!
Schedule Your Appointment Today
Nov 27, 2017
The New Year is coming and many people include healthier eating and exercise in their resolutions for the year ahead. Well other than...
Monday:

10:00 AM - 6:00 PM

Tuesday:

12:00 PM - 8:00 PM

Wednesday:

10:00 AM - 6:00 PM

Thursday:

11:00 AM - 7:00 PM

Friday:

10:00 AM - 3:00 PM

Saturday:

10:00 AM - 3:00 PM